About Us
We are your marketing partner
Who we are
RadPrime™, an integrated marketing communications agency based in Scottsdale, Ariz., helps companies develop successful strategies, create memorable content, launch innovative campaigns and design reliable systems to build brands, attract clients and create long-term relationships with customers.
RadPrime has partnered with U.S. companies in industries ranging from real estate development and medical care to manufacturing and tourism.
We create and manage marketing, advertising, lead generation and publicity campaigns to connect with prospects and customers, develop new markets and grow our clients' image, presence and brand on and off line. RadPrime Marketing helps startups launch their marketing programs and existing companies take their marketing programs to the next level.
RadPrime thrives on its ability to find new ways to achieve the same objectives quicker, better and with lower cost. We savor the ability to roll with the changes, take a risk or two and deliver more than what's expected.
Matt Kalina, Founder and Chief Marketing Strategist, collaborates with innovative marketing experts in a wide range of disciplines to develop marketing strategies and initiate campaigns for U.S. companies
Our Strengths
RadPrime's nimbleness and ability to switch gears quickly allows the marketing agency to effectively serve its clients in a rapidly shifting economic, social and cultural environment.
The agency's core effectiveness is built on a foundation of powerful marketing strategies to create content, launch campaigns and manage relationships based on the market conditions and customer mix for each client company.
We realize it requires some deep digging to discover exactly what a business does to deliver the best solution for a customer compared to its competitors . A clearly defined unique selling proposition allows us to create better marketing goals that ultimately will steer prospects to become repeat customers. We get a thrill out of clearly communicating exactly what value each of our clients will deliver to its customers. That's what it's all about.
How We Can Serve You Better
RadPrime Marketing digs into the elements of what makes each client tick and engages its  unique characteristics to help make the company perform even better.
The personal story of how each company started and became a success is critical in building a memorable brand. We remind ourselves that standing out from the crowd gives each of our clients an edge, and we apply its unique selling proposition to every campaign. 
Every marketing effort we initiate must keep the customer's needs and wants in mind. As we develop strategies and tactics, we remind ourselves to ask out loud: "Why should the customer care?" In marketing a business, it can be easy to sidestep why the business exists in the first place—providing what the customer needs—on time and at a fair price. Sure, we understand that a clever ad, post or tagline may draw attention to the brand, but it may have nothing to do with providing any value for the ultimate customer. It's a master stroke to achieve both.
An Award-Winning Marketing Agency

RadPrime™ has won two  Ranking Arizona Awards for the Best of Arizona Business in 2023, 2022, 2021, 2020 and 2019, including top 10 rankings for Advertising Agency with 15 staff members or fewer, SEO and Social Media Marketing, with 24 staff members or fewer. RadPrime™ also was nominated for a Ranking Arizona Award for Internet Marketing.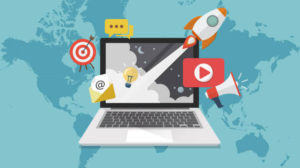 RadPrime™ has served as an active member and contributor to a global online digital marketing industry forum since 2020 and its staff is a member of the online Community Perspectives Community for REI Co-op World Elite Mastercard.
RadPrime™ maintains an A+ rating with the Better Business Bureau.
RadPrime LLC is an incorporated business in the State of Arizona.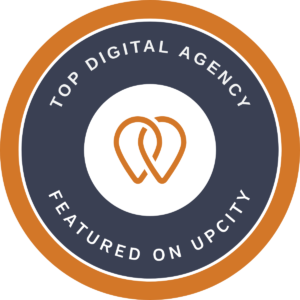 The company was a certified participant in the Small Business Training Series 2017-18 and participated in the series in 2019-21. The series is sponsored by the City of Scottsdale Economic Development Department in partnership with Arizona State University SkySong Innovation Center and Scottsdale Area Chamber of Commerce.
Matt Kalina, founder and chief marketing strategist of RadPrime™, Scottsdale, Ariz., has worked on marketing strategy for companies in the United States in industries ranging from publishing and advertising to manufacturing and tourism. He has held positions in corporate marketing departments, news media organizations and in marketing agencies. 
Kalina, a communications arts graduate of the University of Wisconsin-Madison, served as vice president of sponsorship and board member of the Phoenix Chapter of the American Marketing Association. He was presented with the Board Member of the Year Award at Spectrum Awards 2018, Tempe, Ariz., awarded by AMA, Phoenix Chapter, the largest industry group for Phoenix Metro marketing, advertising and public relations professionals.
"At RadPrime Marketing, we try to build real connections between our clients and their customers, developing marketing strategies that stay true to their brands," Kalina said. "And many times, we even advocate against, for example, using a social media channel, promoting a seasonal offer or using a communication method that fails to help the client reach its goals."
Matt Kalina
Chief Marketing Strategist and Founder
RadPrime™ Marketing
Scottsdale, AZ 85251 | USA
480.744.2499
[email protected]
RadPrime.com
Linkedin.com/in/mattkalina | @MattKalina
Our Services
RadPrime™ provides a wide array of integrated marketing communications services.
Testimonials
"Matt is an ambitious strategist and dedicated marketing professional who is deadline-oriented, organized, and responsible with a willingness and capability to meet project requirements and client expectations."

Tedd Smith, graphic designer, Phoenix, AZ

"I've worked with Matt Kalina on numerous projects for 25-plus clients. He is easy to work with and has demonstrated excellent communication skills while getting the job done in a fast-paced environment. I've seen firsthand how he has delivered high-quality work while meeting tight deadlines for articles and website content with technical SEO parameters. Matt writes solid copy in a style appropriate for a large variety of companies in a wide range of industries. No matter the demands, including rush orders, he performs with consistency and puts in the extra effort in his work to make it the best it can be."

Jane Wolfe, marketing strategist, Houston, TX

"I have worked with Matt for years on many web development marketing projects. He is very knowledgeable and would recommend Matt for all your marketing needs to make your business succeed."

Tom Taggart, web developer, First Web Inc., Phoenix, AZ

"Matt has been incredibly helpful getting my fitness training business established, even gone out of his way a number of times to provide new ideas and guide me in the right direction. He has saved me a great deal of time and effort, and showed me how to improve my online presence using his creative strategies. It has been a lot of fun working with Matt and I always appreciate his insight and expertise!"

Boone Ebel, owner, Valley Trainer, Phoenix, AZ 

"I have had the good fortune to know Matt Kalina for the past several years. We worked together at LAI International, a contract manufacturing services company. As Director of Marketing, Matt developed and supported all forms of our company's marketing communication media and hard-copy support collateral. He developed and maintained our company's website monitoring analytics while insuring search engine optimization. My customers always commented positively about our website's look and feel. Matt has an extensive background in marketing research, including ferreting competitor, market, industry and pacing trends. Needless to say, Matt is a smart, adaptive, driven individual who understands and values relationships and customer demands."

Gerhard Schwebler, president, ReGen Solutions, Kennebunkport, ME

"I am floored. Matt Kalina, thank you for making the website look amazing." 

Laurel Darren, owner, Wild Bunch Desert Guides, Phoenix, AZ
Let's talk about your project.